Traveling on train, First Class Dinner Car

At the heart of the agave fields of Jalisco is Casa Herradura, home Jimador and Herradura where tequila is handcrafted for over 145 years. We offer three unique travel experiences round trip in a unique Express Train. Each ticket includes our regional dishes, folkloric performances, open bar and round trip train journey from Guadalajara to Casa Herradura.


Our two Club wagons offer a sophisticated lounge experience with music, games and entertainment. The trip will start with a light breakfast. A personalized service will be offering snacks and drinks for the rest of the trip. At the Hacienda, you can taste a buffet with unique flavors. Served in an exclusive area, while there will be a mariachi playing live followed by folkloric ballet.
This Tequila Herradura Express Train in Club Car experience is for people older than 18 years.
The trip begins in Guadalajara, one of the most important cultural centers in Mexico. From there, you will visit the wonderful Jalisco landscapes to reach Amatitán, the place of origin of tequila.
Here, you will discover firsthand how our tequila was created in 1870 within an authentic factory. Also, you will know our modern state-of-the-art distillery located in front of the unforgettable landscape of the Tequila Volcano. At the end of the tour will be served a buffet accompanied by live entertainment.
Itinerary Tequila Herradura Dinner Car Train
| | |
| --- | --- |
| Time | Activity |
| 8:30 am - 9:00 am | Hotel/Private Adress pick up |
| 9:15 am | Check in at the Guadalajara Train Station |
| 9:30 am | Boarding de Train |
| 10:00 am | Departure from Guadalajara on board with snacks and appetizers included |
| 12:00 pm | Arrival to Amatitan |
| 12:30 pm – 5:00 pm | Tour of distillery, including lunch and entertainment - Mariachi and folkloric ballet |
| 6:00 pm | Departure from Amatitán Train Station |
| 7:30 pm | Arrival at the Guadalajara Train Station |
| 7:40 pm | Transfer to your hotel |
---
Tequila Herradura Express Train First Class Dinner Car

---
---
The train will ride you on a round trip to the Tequila Valley, Town of Amatitan Jalisco, house of Hacienda Herradura where the rest of the activities are waiting for you. Upon arrival travelers are bused into a large state known as San Jose del Refugio to start with a visit to the old Hacienda.
During the tour we learn how the tequila is made.
From harvesting the agave plant in the fields to the final distillation process. Small samples of agave fiber is offer to chew, you will be tasting the tequila essence.
After the tour, you'll get a chance to experience the flavorful the international version of the local cuisine - a Three course meal served in a old factory. Following lunch, a live mariachi followed by a folkloric will entertain you.
You will return by train to Guadalajara as you enjoy the music and activities on board.
---
If you prefer!
PLEASE CONTACT US info@panoramex.mx
---
Includes:
Hotel pick up and drop-off
Round trip train ride to and from Hacienda Herradura
Appetizers while onboard
3 Course Meal served to your table as Lunch
Live Marichi show at Distillery
Open bar with the best Herradura tequila in the house
---
---
You might also be interested in these activities: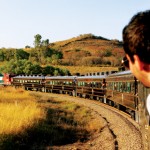 Tequila Express Train
Time 9am-8pm
Starting: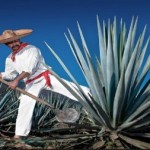 Tequila Trail

Time 10am-6pm
Adult: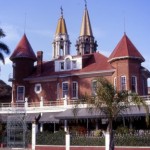 Lake Chapala

Time 10am-6pm
Adult: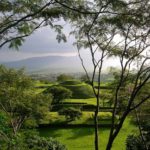 Guachimontones
Time 10am-6pm
Adult:

---
Guadalajara Zoo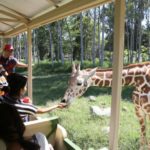 Time 10am-6pm
Adult: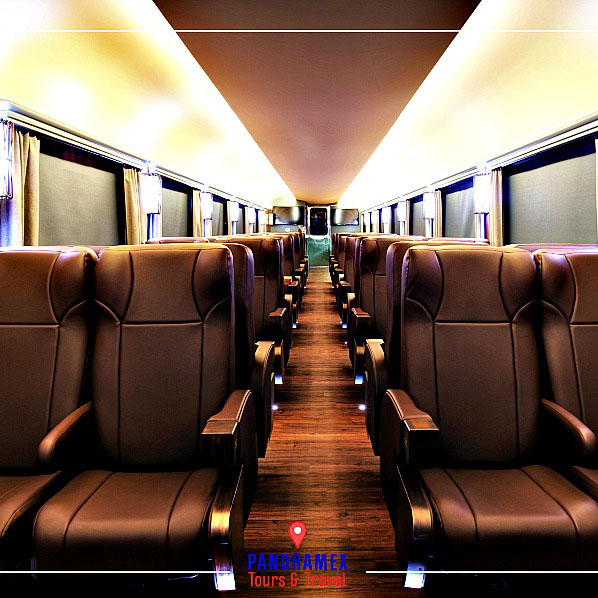 Herradura Passanger Train

Time 9am-8pm
Adult: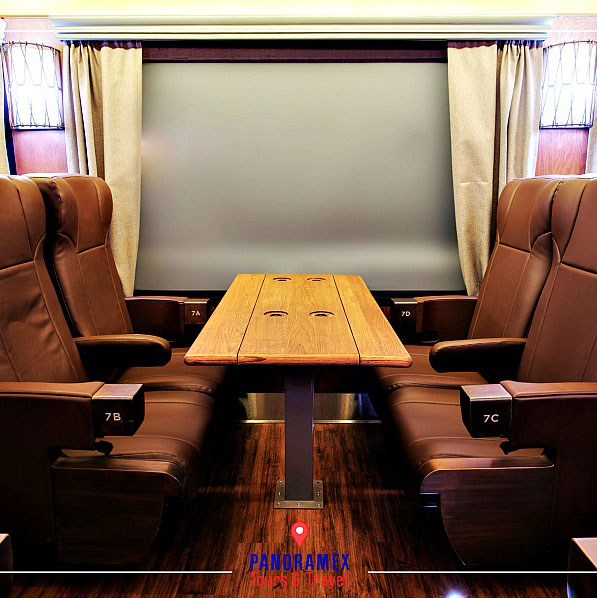 Herradura Dinner
Car

Time 9am-8 pm
Adult: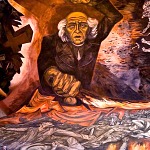 Tour Guadalajara

Time 10am-6pm
Adult:

---
☎ 33 3677 7602