Tours en Guadalajara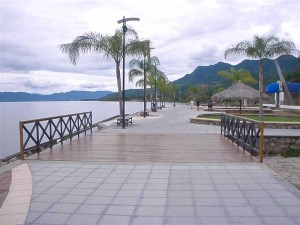 Tours en Guadalajara
El Lago de Chapala.
Camino a Chapala haremos una parada en La Tienda del Rancho de Vicente Fernández para conocer un poco sobre las tradiciones de Jalisco México.
Lago de Chapala, el lago natural más grande de México, disfruta de la naturaleza de la laguna durante nuestra excursión por la ruta de rivera de Chapala, excelente clima, y el pueblo típico de Ajijic con su comunidad de artistas y escritores. Conocer la gastronomía de Chapala en sus restaurantes típicos rivereños.
Disfruta de las nieves típicas de sabores únicos mientras contemplas las vistas más extraordinarias – belleza natural del Lago. Ven te espera la cordillera de Sierra del Tigre con sus misteriosas montañas, valles, y reservas naturales.
Lake Chapala Tour
On the way to Lake Chpala we make a stop at a Store located next to Vicente Fernandez Ranch to learn about the traditions of Jalisco Mexico.
Lake Chapala, the largest natural lake in Mexico, enjoying the nature of the lake during our tour route rivera Chapala, excellent climate and the typical village of Ajijic with their community of artists and writers. Discover the gastronomy of Chapala in their riverine typical restaurants.
Enjoy the typical icecream unique flavors as you contemplate the most extraordinary views – natural beauty of the Lake. Come awaits the mountain range of Sierra del Tigre with its mysterious mountains, valleys, and nature reserves.